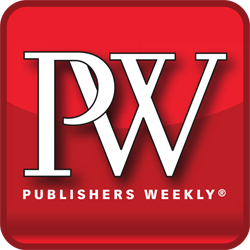 In "Garlic Toast," one of nearly 30 brief works of "flash fiction" in this collection of dark comedy and horror, the main character is brutally attacked and chased by a monster, before awakening in bed from a nightmare. "You wipe the sweat from your forehead…. You close your eyes and smile. You hope the next one is just as good." That type of kid—the one who revels in being terrified—is the audience first-time author Thompson is aiming for. In stories that last only a few pages and comics that resemble Nickelodeon cartoons on acid, Thompson riffs on zombie, werewolf, and other ghoulish genres, while also finding the horrific in unexpected places. In "Testophobia," a test-taker's increasingly anxious thoughts are superimposed over a blurred-out exam below ("Hemophobia: Fear of blood. Won't wipe off. On fingers. On sleeve, paper. Smeared. Trembling. Shaky. Shaking"). And in a cartoon labeled "Lobotomy Pie," a freshly baked pumpkin pie cools on a counter, while a jack o'lantern sits mutilated in the foreground. Just the thing for readers who aren't scared of the dark—or for those who are and like it.
---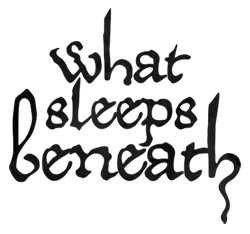 Nora Thompson is a lifelong artist who started drawing the characters that make up her current style of work in 2006. "The Rots", as she calls them, are each a little bit odd. Her characters are "slightly irreverently twisted" beautiful illustrations that are both entirely fictional and somewhat based in reality. She has her own versions of Andy Warhol, the Mona Lisa, Edgar Allan Poe, and a plethora of monsters. In 2011, Thompson published her first volume of flash fiction titled Twisted Tales to Rot Your Brain. Capping at just 95 pages, this small collection is a delightful read full of short stories and illustrations, and would be a lovely addition to any horror-lover's library. As a fan of her artwork, I grabbed myself a copy in hopes to encourage the spooky season to arrive early this year.
Before picking up Twisted Tales, I was expecting to find something reminiscent of classics like Scary Stories to Tell in the Dark. I was pleasantly surprised to find that Thompson's tales are different from your typical ghost story, while still feeling timeless. Goofy, unpredictable, icky, and creepy, each piece guides the reader through bite-sized glimpses of a character or setting. Some pieces are just one page, others are barely that with just a drawing and a title. With only the essential details, Thompson creates an unsettling atmosphere that keeps us guessing.
In addition, Thompson crafts some lovely new takes on classic horror tropes. There are zombies, werewolves, murderers, witches, ghosts, spiders, and other typical characters in this book, but none of them are quite what they seem. Without sacrificing the elements that will truly spook you, Thompson is able to draw out empathetic characterizations on these tropes, asking readers to rethink what scares us, and why. In Shadows, for example, we read about a character who is scared, which in turn, makes us feel scared. And in Mouth Breather, we meet a character who is ostracized by other kids for seemingly no good reason. But by the end of both of these pieces, we learn who these characters are, and where they come from, and suddenly it's not so clear who or what is monstrous. Many of Thompson's stories reverse the protagonist and antagonist roles. Suddenly, readers are rooting for the antagonist to succeed, despite the creepiness in tow.
One of my favorite parts about this book is its accessibility. The stories are well crafted but simple and easy to read. If you've got a spooky-loving child in your life, Twisted Tales is an excellent introduction to some silly and creepy fiction. Middle-grade readers will probably enjoy this on their own, and little ones with a certain taste for the unique bedtime story would likewise find enjoyment. Twisted Tales would be an excellent choice to share at sleep away camp when you're telling ghost stories around the fire.
Thompson's artwork is perfectly creepy. As her career as an illustrator is long standing, the drawings in Twisted Tales bring forth the true essence of the characters in the book. She's got bizarre square-shaped cats, a little shop of monsters, ravens, skeletons, plague doctors, a sasquatch, grim reapers, and so much more. Her distinctive drawing style is evocative of Tim Burton, Edward Gorey and the likes. The characters that Thompson creates that aren't featured in Twisted Tales are just as emotive as the ones that are in the book, even without being able to read their full backstories. Often placed in simple settings, the facial expressions and colors of each drawing convey the depth of Thompson's imagination. The figures seem to each have their own full lives, and they live somewhere in all of our minds (or nightmares).
Although she is more prominently known for her artwork, it is safe to say that Nora Thompson's fans are looking forward to the release of volume two of Twisted Tales to Rot Your Brain. No news has been shared as to when or if a second volume is in the works, so for now we'll just have to settle on making up our own stories about her drawings and hoping for more.
---

A clever collection of stories and comics by debut author Thompson.
An experienced illustrator and graphic designer, Thompson organizes this flash-fiction book into 28 extremely brief chapters on many subjects and uses both text and spacing to heighten interest. Her artwork tends toward the gory, though the drawings also contain elements of humor. The words themselves are arranged on the page for an atypical and interesting reading experience. Topics covered are: an exceptionally violent attack of sneezing, the potentially frightening consequences of ingestion of garlic toast, a librarian with a diabolical dedication to preserving quiet in her domain, multiple points of view of a particularly painful headache, the uneasy relationships between shadowy creatures and humans, the possible pitfalls of owning an unusual pet, and the rules for cooperation between monsters and parents. Thompson shines at using unexpected or multiple perspectives to breathe new life into conventional tales, with story endings that are surprising and skillfully foreshadowed. This balance between the unpredictable and the expected rewards rereading. Thompson uses amusing chapter titles like "Cleaver Over-Achiever" and "Lobotomy Pie," and her phrasing is often similarly adroit. One chapter cautions that "monsters observed outside their work zones could lead to disbelief of parental monsterial explanations and, in turn, an inquiring child. Inquiring children shall be promptly tortured." Thompson also muses about "lots and lots of dreamy white jackets that buckle. In the back." Overall, the book delivers on its promise; readers who are not interested in disgusting, ironic stories would be wise to steer clear. Even readers seeking that sort of fiction may be disappointed, as the shock value wears off with the repetition of limited themes. Still, the book is an excellent example of its genre and will likely appeal to younger readers.
An assortment of repulsive yet funny chapters makes for a quick and enjoyable read.
---
Life doesn't make a whole lot of sense, so sometimes we need some stories to match the madness. "Twisted Tales to Rot Your Brain Vol. 1" presents unusual stories of flash fiction, meant to bring readers into a dizzying spin of problems and how those losing it may deal with it in all the wrong ways. "Twisted Tales to Rot Your Brain" is a humorous and intriguing delve into flash fiction, very much recommended.
---
Annotation: This macabre collection of short stories, poems and illustrations ranges from the musings of corpses to the pitfalls of having a pet tarantula.
Personal thoughts: I don't often read collections of short stories and poems, but when I heard about this one (and saw the cover) I decided to give it a try. I have to admit that, in general, I am really not a fan of poetry/lyrical writing in book form, but I actually enjoyed this collection. It is definitely creepy and more than a little gross, but I thought many of the chapters were really clever. I hope that Nora Thompson decides to publish a second volume, or perhaps write an entire novel in the same vein as this book, because I think she has a lot of originality to bring to the genre.
Plot summary: This macabre collection of short stories, poems and illustrations ranges from the musings of corpses to the pitfalls of having a pet tarantula. Chapters run the gamut of literary styles including straight narrative style, disjointed poetry, and comic strip.
Review: Nora Thompson, the illustrator behind the-rots.com, creates her first book of flash fiction with Twisted Tales to Rot Your Brain Vol. 1. The collection is a very quick read, easy to finish in one sitting, with chapters ranging in length from one to several pages. While the entire book is, in a word, strange, the author does a good job of creating something creepy and, of course, twisted that is appropriate for the young adult audience. Readers who are familiar with the Scary Stories series or the poetry of Shel Silverstein or Jack Prelutsky will find this collection comes across as a combination of the two. Some of the most enjoyable chapters in the book are "Hairy Eyeballs," where the narrator must contend with a bristly hair inexplicably growing from the back of his throat, "Headache," where it feels like something is trying to claw its way out of the narrator's skull (and it just might be), and "Chula," a story that will make anyone think twice about keeping a pet tarantula. Overall, any teen reader who is okay with the grossout/twisted nature of the book will find something that they enjoy in Nora Thompson's collection. Funny, clever, and unique, the world of young adult literature has something to look forward to in Nora Thompson's creations.
Genre: Short Stories/Poetry/Horror
Reading level: Grade 7+
Similar titles: Scary Stories series by Alvin Schwartz, Weenies series by David Lubar.
Themes: Black comedy, macabre, death, irony, humor.
Awards/Reviews: Positive reviews from Publishers Weekly and Kirkus.