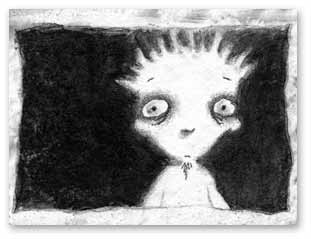 Where can I find this bit of twistedness?
Well, if you buy the book directly from me, I'll sign it and send it off with a pat on its little head. You can buy it from my online store or you can add it directly to your cart through the "Buy now" link in the sidebar. If you would like it personalized, just let me know in the "Add a note for the seller" box during checkout. And no worries: your transaction is completely secure through Square.
The book is also available at Amazon and Barnes & Noble as well as various other wonderful online entities (here's Indiebound), in both hardcover and paperback.